This Guys NFC North Preview and Other Musings
I was brought on this team to write mainly about the National Football League, more specifically the NFC North Division. However I find this pressing issue more important.
After being brought in I sat down thought long and hard about my little piece of heaven. What came next is the truth, the whole truth, and nothing but said truth.
Ozzie Guillen to the sports world is our version of "The View." Now I am of Latin decent, it's in my blood you know? However this man uses the media as his own personal political stepping stone. To sit there and say that Latin American players do not get treated fairly is completely asinine. These players receive ridiculous amounts of money to play a game. More money than I will ever see in a lifetime period. They live lavish lifestyles, the so-called "American Dream," all because they can hit a ball. First off no one made you leave your country to come to ours to play baseball. Secondly it would be more appropriate for a man with that much influence and God Given talent to use it more positively. Instead of worrying about the extra zeros at the end of a paycheck keep in mind Ozzie we've got Americans over seas protecting your right to play the game and you don't even care.
Moving on
The National Football League
The NFC North Division comprised of four teams.
Chicago Bears
Detroit Lions
Green Bay Packers
Minnesota Vikings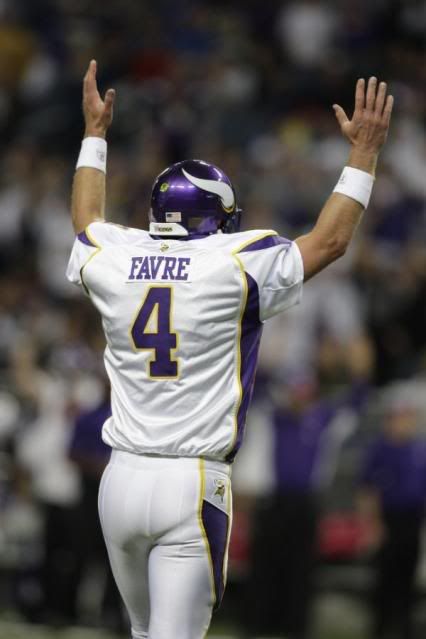 Last Season Brett Favre and the Vikings ran rough shot over the North Division, This season could turn out a little differently with the possible departure of Brett Favre. Green Bay has the best shot at dethroning last year's champs. Aaron Rodgers is playing up to his full potential and with the two year extension of Donald Driver that's sure to be a solid combination once again this year. Chicago seems to be constantly rebuilding. They sign guys and cut guys only to finish second to last every season. The outlook is grim unless Lovie Smith can light a fire under these cats, otherwise the smash mouth defense wont even be able
to stand a Favreless Viking Squad. With his rookie season in the books a much wiser and seasoned Matthew Stafford could add a little fire in this division. Considering the real mammoth teams of the league don't play in this division they could improve from last year. Ndamukong Suh, the beast from Nebraska, should be the anchor of this league worst defense that allowed the most points last season. On his first day of camp after signing his contract he was immediately placed on the 1st string. Things could be looking up in MOTOWN.
Upcoming Games
Chicago Vs San Diego Aug 14th
Detroit at Pittsburgh Aug 14th
Green Bay Vs Cleveland Aug 14th
Minnesota Vs St Louis Aug 14th
Stay tuned more to come from "The Bean"
PS.
PETE ROSE FOR THE HALL OF FAME!!!!! Start the trend America lets get the ball rolling!
Ryan Williams is the NFC North Writer for Special Team Sports
email Ryan